Uk Trade and Industry News
Do you want to export to India?
30/10/2013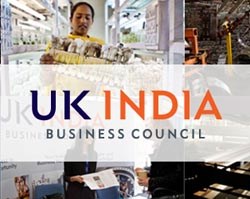 The BPA is a UKTI Trade Challenge Partner - a government initiative with the aim of increasing the amount of UK companies exporting. In line with this the UK Indian Business Council has launched a free video event which addresses questions frequently asked by UK companies looking to do business in India. These topics are discussed by UKIBC's experts and panelists and includes questions such as:

• Is India an attractive market?

• Is it right for your business?

• How can I enter India?

• What are the regulations?

• What is the best route for me to enter India?

UK companies can watch the event for FREE by registering at
www.ukibc.com/doingbusinessinIndia

This resource is designed to give UK companies easy access to the practical information that is relevant to them, allowing them to get on with the business of exporting.

Don't forget, the BPA is also hosting a seminar on 19th November in central London with help and advice on exporting to China - click HERE for more details and how to register.