Trade Access Programme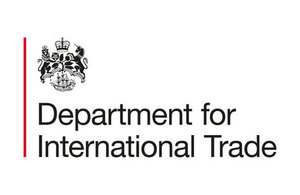 The BPA is a Trade Challenge Partner committed to supporting and encouraging its members to export and can provide information and advice on DIT funding and process grant applications on members' behalf. For more information about how the BPA can help, contact Julie James on 0845 456 9570 or email: julie@b-p-a.org
TRADE ACCESS PROGRAMME (TAP) Funding
The BPA is the Department for International Trade's (DIT) Accredited Trade Organisation (ATO) for the UK's nursery industry. Therefore all grant applications to exhibit at overseas trade shows (whether as part of the BPA's UK Pavilion scheme or independently) should be submitted to us.
Please note: Whilst only Baby Products Association members can participate in UK Pavilions (as these are a membership benefit subsidised by the trade association) TAP grants are available to both members and non-members at DIT approved events.

If you would like to apply for a TAP grant, guidance and application forms will be available to download soon. The Baby Products Association will inform the industry once these are available.
Please note; When completing the TAP application form, The Baby Products Association is the Trade Challenge Partner and the sector is 'Business & Consumer'.
Application forms for CMBE Shanghai should be returned to: simon@nurseryfair.com
Applications for Kind und Jugend should be returned to: adrian@nurseryfair.com

Department for International Trade (DIT) helps businesses export and grow into global markets. It also help overseas companies locate and grow in the UK.
Its services are provided in over 100 markets throughout the world.