Members News
New members for May
06/06/2013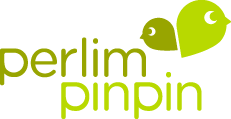 The BPA is delighted to welcome the following new members in May 2013:
Bentley Organic of Horsforth, Leeds
Tel: 0113 205 0900 Email: zara@bentleyorganic.co.uk Website: www.bentleyorganic.com
Manufacturer of toiletries and cleaning products

LCR Hallcrest Ltd of Connah's Quay, Flintshire
Tel: 01244 817100 Email: gilly@lcrhallcrest.com Website: www.lcrhallcrest.com
Manufacturer of liquid crystal thermometry and colour change temperature sensitive materials for use within the baby safety industry. Room/nursery, forehead, bath thermometers and colour changing temperature reactive feeding spoons

Perlimpinpin of Québec, Canada
Tel: +418 877 4042 Email: imatte@perlimpinpin.com Website: www.perlimpinpin.com
Perlimpinpin is a Canadian company established since 1985 creating distinctive collections of baby accessories, bedding and clothing. Its bamboo collection is now available in the UK.

Quack Quack Moo of Shirley, Surrey
Tel: 07931 578498 Email: info@quackquackmoo.co.uk Website: www.quackquackmoo.co.uk
Providing parents with FUNctional clothing and accessories, designed with its exclusive Dribble Bubs technology.

Fill n Squeeze Ltd of Maidenhead
Tel: 07980 853446 Email: rifat@fillnsqueeze.co.uk Website: www.fillnsqueeze.co.uk
Manufacture and distribution of the UK's first baby food pouch filler. Pouch fillers enable parents to store and feed homemade baby food in squeeze pouches for when on the go, feeding a fussy child at
Clever Clogs Trading Ltd of Surbiton, Surrey
Tel: +353 1828 4823 Email: joanne@cleverclogstrading.co.uk Website: www.cleverclogstrading.co.uk
Distributor for Ergobaby and Orbitbaby

Belt Up Kidz Ltd of Lichfield, Staffordshire
Tel: 01543 262615 Email: info@beltupkidz.com Website: www.beltupkidz.com
Suppliers of child seat belt restraints for use in car seats (USA/Australia), highchairs and buggies.