Latest News
BPA signs up to support the Nursery Industry Awards 2013
06/06/2013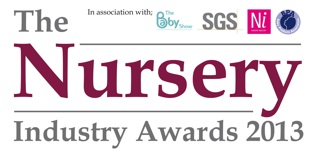 Datateam Business Media, organiser of The Nursery Industry Awards and home to Nursery Industry magazine is pleased to announce that the 2013 event has been given the full support of the Baby Products Association (BPA).

BPA managing director Robert Anslow said: "The Baby Products Association strives to promote excellence in the nursery sector and believes it is important to recognise and reward companies and individuals who make notable contributions in the industry. We are delighted to offer our support to the Nursery Industry Awards which promote innovation, product quality and outstanding customer service and look forward to congratulating all of the winners at the Awards ceremony in London in October."

Event Director Paul Ryder said: "We are pleased to have the support of the BPA for the 2013 event and look forward to working closely with them for the benefit of the Industry."

Becci Knowles, Editor of Nursery Industry magazine added: "As an event run for the industry, by the industry, it's imperative that the Nursery Industry Awards recognises the fantastic work that the BPA does for its members and we are delighted that they also recognise the contribution that this event makes to the trade. There will be a number of additional features introduced this year as a result of this new partnership and we look forward to bringing you more information in due course."

The BPA joins SGS, Nursery Industry magazine and The Baby Show in its support of the Nursery Industry Awards, which will be held on Friday 25th October at the 5* Royal Garden hotel, Kensington. We have had numerous requests to extend the deadline for entries and nominations and we are delighted to confirm that the industry now has until the beginning of July to fill out the form to take part - remember if you are not on the list, the industry can't vote for you! Visit www.nurseryindustryawards.com for more information.