Members News
Companies joining in March
17/04/2013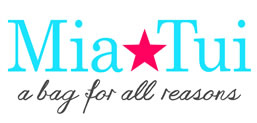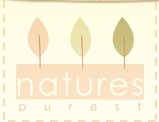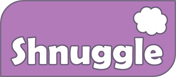 The BPA is delighted to welcome the following companies to membership in March:
Cybex GmbH (UK branch)
Unit A41 Jack's Place, 6 Corbet Place, London E1 6NN
Tel: 0808 178 0053
Email: Dylan.johnson@cybex-online.com
Website: www.cybex-online.com
A dynamic company supplying car seats, buggies, baby carriers and accessories.

Mia Tui Ltd
6 Great Linch, Middleton, Milton Keynes, Bucks MK10 9BF
Tel: 01908 239937
Email: charlotte@miatui.com
Website: www.miatui.com
Mia Tui is the busy woman's best friend – it is stylish yet completely practical. Quite simply it looks great and does its job. Mia Tui was created in Vietnam, an incredibly vibrant community with a dedication to craftsmanship that you can see in every single Mia Tui bag.
Natures Purest Ltd
23 Smeeton Road, Kibworth, Leics LE8 0LG
Tel: 0116 279 2901
Email: lois@naturespurest.co.uk
Website: www.naturespurest.co.uk
Supplier of baby clothes, toys, gifts and nursery bedding and accessories, made with organically grown, naturally coloured cotton.
Shnuggle Ltd
6 Bowland Heights, Newtownards BT23 8SA
Tel: 07875 357783
Email: sales@shnuggle.co.uk
Website: www.shnuggle.com
Shnuggle design and manufacture and range of baby products for trade/wholesale and retail.
Tee-Zed Products Ltd
PO Box 29227, Dunfermline KY12 2DN
Tel: 01383 749588 Fax: 01383 749587
Email: kirstenm@tee-zed.co.uk
Website: www.tee-zed.com.au
Tee-Zed Products Ltd now has more than 300 Dreambaby® Child Safety and Care Products, as well as their licensed room decorator and lighting products to brighten up your child's room in popular licensed characters, including Disney - Winnie the Pooh, Disney Princesses, Mickey Mouse, Toy Story, The Wiggles and many others.