Latest News
Awards finalists announced
11/02/2013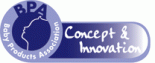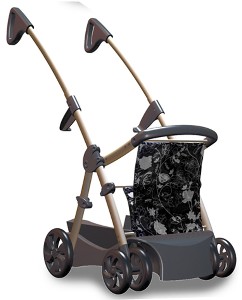 From little seeds, big things grow and this is certainly the experience of the Baby Products Association, which over the years has welcomed numerous fantastic new product ideas still in their infancy, to its annual Concept & Innovation Awards. For many entrants, these awards are the opening they have been looking for, providing the stepping stone to realise dreams and get a product from a simple design drawing to a fully functioning item launched and into the market place.
Robert Anslow, managing director of the BPA, explains: "One of the aims of the BPA is to promote growth and development in the nursery sector and as a trade association we actively encourage and support product innovation. Over the years we have received some outstanding entries to the Concept & Innovation Awards from a variety of individuals including design students; those who already have products on the market; and notably the largest group of entries from parents who having had a child of their own, find a gap in the market and resolve to create a solution."
The deadline for entries to the 2013 Concept & Innovation Awards was in November 2012 and a panel of judges, consisting of nursery industry experts in terms of design, safety, retail and marketing, were tasked with shortlisting these. Ten shortlisted entrants were invited to London to present their product ideas to the judges in a 'Dragon's Den' style panel at the end of January and after much deliberation four finalists were chosen.
Robert continues: "We had some extremely interesting entries again this year and the judges found it very hard to select the final four. However, when looking at products, some of which were in the rawest of stages, there were many factors to take into consideration. Not only innovation, but just how viable that product would be when taking into account production costs, market need and whether it would sell at the unit price intended. Another important factor is safety and whilst some of the ideas were fantastic in theory, creating that product in line with all of the safety standards and requirements in place could prove incredibly prohibitive."
Julie Devenney was chosen as a Concept Award finalist for her innovative Urban FreeWalker design. She explained to the judges how her idea came about when her daughter was very small and took a huge dislike to being strapped into her pushchair when out shopping, but it wasn't safe to allow her to walk without the worry of losing her or her running into the road. Julie's design is a pushchair which converts to a standing platform so the child can stand or walk safely within the confines of the pushchair frame. Julie comments: "I was thrilled to hear I had been chosen as a finalist, it is a dream come true to be given such a prestigious platform on which to showcase the Urban FreeWalker. My hopes are to win the BPA Awards gaining an invaluable endorsement, enabling me to attract sufficient investment to allow my pushchair to be a commercial success."
The other Concept Award Finalist for 2013 is Roger Law with a clever idea called Clikkamat – a plug and play mat with interchangeable toys, which is designed to keeps toys upright and at the correct height for babies to play with. In the Innovation category, the two finalist chosen were Anne Marie Durkin with her new product Steri Ova – a high tech, baby bottle steriliser which operates with UV light, sterilising in 90 seconds, is completely portable and requires no water; and Chris Emmett with Dream-on. Again, this was a product idea developed in response to need on the birth of Chris's son. He found it frustrating when the baby fell asleep in the car and he couldn't lift him out and into his cot without waking him. Dream-on is a car seat liner with handles to gentle lift the baby out of the car seat.
Visitors to Harrogate Nursery Fair can see all four Concept & Innovation finalists at the show on the Concept & Innovation stand in Hall G. The winners will be announced on Monday 25th March.