Members News
New members September
01/09/2012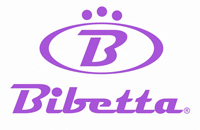 Bibetta Ltd of Cambridge
Contact: Fiona Brown Tel: 01223 840236 Email: enquiries@bibetta.com
Website: www.bibetta.com
Bibetta designs and manufactures its own, unique range of innovative and highly functional products, many of which are made of neoprene (wetsuit material). We aim to create modern, stylish designs which offer simple solutions to everyday needs, giving you an easier life. Our products are patented, registered and copyright designs.
Haberman Products Ltd of Watford
Contact: Peter Bolwell Tel: 07860 500045 Email: peter.bolwell@habermanproducts.com
Website: www.habermanproducts.com and www.anywayup.com
We specialise in bringing to market innovative baby feeding products that start life as brilliant ideas. Our ideas are our intellectual property - the roots of our business. Intellectual property enables a business like us to own its ideas. We are now looking at the manufacture and distribution of baby feeding accessories, specifically drinking vessels; cups, beakers and bottles.