Members News
New members for March
03/04/2012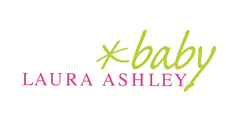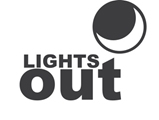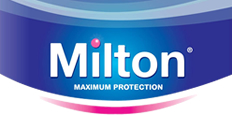 The BPA is delighted to welcome six new members in March:
Milton Pharmaceutical Co Ltd - Cheltenham
Website: www.milton-tm.com Contact: Steve Riley
Tel: 01623 654271 or email: s-riley@milton-phamaceutical.co.uk
Established in 1916, Milton Pharmaceutical Co Ltd invented the cold water sterilization of baby's feeding equipment in 1947. The company currently sells a range of hygiene products for use in the home and when travelling and also a new range of sterilizers which have recently been launched.

Casatex S.A. – Athens, Greece
Website: www.casatex.gr or www.lauraashleyshop.gr
Tel: +30 210 9642188 or email: cstratos@casatex.gr
Casatex S.A. has the European license from Laura Ashley for nursery products and also has the franchise from Laura Ashley for Greece and Bulgaria operating in 28 stores and shop-in-shop in these markets.

Hardenberg & Co Ltd - Staffordshire
Website: www.hardenberg.co.uk
Contact: Marc Hardenberg
Tel: 01785 503305 or email: info@hardenberg.co.uk
Hardenberg & Co is one of the leading independent distributors of baby products in the UK. It also provides International sales & marketing consultancy to the nursery industry.

Kids Show and Tell UK Ltd - London
Website: www.mefinder.co.uk
Contact: Claire Bardner – Tel: 07824 641395 or email: info@kidsshowandtell.com
Kids Show and Tell UK Ltd is a new company which manufactures and retails Me Finder; the new award-winning digital wristband which helps children when they get lost; a product invented by the founder of the company, Claire Bardner.

Monkeys Inc Ltd - Harrogate
Website: www.monkeys-inc.com
Contact: Nick Heaton -Tel: 01423 781045 or email: sales@monkeys-inc.com
Manufacturers of MonkeySwimmers – "the safest and most comfortable swimming armbands ever", which were launched in 2011 as the 21st century alternative to plastic inflatable armbands. This patented safety-swimming product for children has already won awards and is selling worldwide.

Cilaos Ltd t/a Lightsout Blinds - London
Website: www.lightsoutblinds.com
Contact: Anne Clay - Tel: 07779 719076 or email: anne.clay@lightsoutblinds.com
Importers of the portable, pop-up blinds which keep the bedroom dark and your kids asleep. They take seconds to put up and take down with no fiddly adjustments. The company sells to retail and through our own website.