Trade Shows
Additional funding the nursery industry
30/05/2012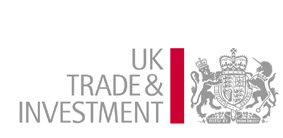 The Baby Products Association (BPA) is delighted to announce
that it secured additional TAP funding from UKTi for the nursery industry to
support exhibitors attending Kind und Jugend this September.
Robert Anslow, BPA's managing director, comments: "This is
very welcome news for companies exhibiting in Cologne this year as early
indications were that individual grants had been considerably reduced.
Initially the nursery industry was allocated just 11 match-funded grants and
this has now been increased to 43 meaning more companies – particularly those
which have not received funding previously – will be offered the support they
need to open doors to European markets."
All individual TAP funding grants have now been allocated
and recipients advised. However, numerous more British
companies will benefit from UKTi funding this year as there will be enhanced activities
at Kind un Jugend available to all British exhibitors, including a UK Pavilion
Directory, enhanced meeting and networking area, plus a British exhibitor
networking evening with buyers and members of the press invited. Full details
of all activities will be issued in due course.