Latest News
BPA's Concept & Innovation Awards- sponsored by GFS
23/08/2010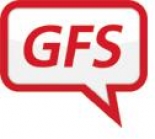 The semi-finalists for the BPA's Concept & Innovation Awards recently presented their ideas to a panel of industry judges this month. The judges were impressed by the high level of innovation, which so surpassed previous year's entries, that they invited an additional finalist to Baby Show for Trade in October.
The UK's leading carrier management firm Global Freight Solutions (GFS) has cemented its presence in the nursery sector by partnering with the Baby Products Association. GFS are sponsoring the BPA's sixth Concept and Innovation Awards at the Baby Show for Trade in October and the registration area of Harrogate Nursery Fair's March event.
The firm already work with some of Europe's best-known manufacturers and retailers of baby and maternity clothing, bedding and accessories including: Mamas and Papas, Babywise, Cheeky Rascals and Kid Rapt among others.
GFS Managing Director, Neil Cotty, said the number of leading baby brands which the company now include on its client roster made allying with the Association a logical step. He remarked:
"We would like to think that we understand the baby products sector and the premium which those in the industry place on efficient service of customers. Bearing in mind that GFS itself is known for innovation, joining forces with an organisation such as the BPA which places a similar degree of emphasis on creativity among its members seems something of a natural process."
"This will enable us to learn more about how we can serve the sector even better and allow other manufacturers - both large and small - to grasp more about the difference which we might be able to make to their businesses."
Since being founded in 2001, GFS has developed unparalleled links with some of the world's major carriers and has become recognised for creating industry-leading delivery management, track and trace, and claims handling software platforms.
The BPA's Managing Director, Robert Anslow, has welcomed the recruitment of GFS as its latest supporter. Mr Anslow added: "The backing of GFS is fresh endorsement for the work of our association and its members. GFS is already a firm presence in our sector and offers the sort of fresh energy and ideas which I'm sure will be of interest to other manufacturers."