Latest News
BPA Industry News- (Feb 2011)
01/02/2011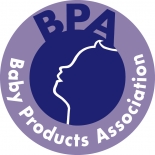 Biggest Ever Harrogate Nursery Fair
The nursery industry can look forward to the biggest Harrogate Nursery Fair ever with stand space reserved by over 200 exhibitors. The fair is nearly booked out with Halls A, B, C, M and Q completely full and the last few remaining spaces filling fast in Hall D.
This year, visitors can expect a truly international show with a significant increase in overseas exhibitors plus many new UK companies showing their products for the first time. There are also many new product launches from almost every major nursery company.
For retailers looking for innovative new products and to be amongst the first to view the latest launches from the big names in the nursery industry, Harrogate Nursery Fair provides a one-stop-shop and is a must for any buyer in the nursery trade to visit.
For more information about exhibiting at Harrogate which takes place from 27th to 29th March 2011 at the Harrogate International Centre – please visit the website or contact the team on 01902 880906 or 01902 882280. If you are visiting the show, don't forget to pre-register on the show website to ensure you are updated with the latest news and useful information plus a list of exhibitors – www.nurseryfair.com
BANTAS launch at Harrogate Nursery Fair
Harrogate Nursery Fair is fast approaching where the best products in the industry will be awarded the prestigious BPA BANTAs.
The BPA's BACRA awards have been renamed as part of the collaboration between the BPA and Harrogate Nursery Fair. They are now called the BANTA awards, 'Baby and Nursery Trade Awards' rewarding excellence within the nursery industry for those companies exhibiting at Harrogate. All Harrogate Nursery Fair exhibitors may enter as many categories as desired.
Winners will be announced at the Sunday Night Party at the Majestic Hotel, together with hilarious entertainment by comedian Bobby Davro plus the brilliant 10 piece band SWAY providing music to dance the night away. Tickets are great value at just £37 plus VAT per person.
The closing date for entries is 7th March 2011. Please contact Julie James at the Baby Products Association for an entry form: Phone 0845 456 9570 or email: Julie@b-p-a.org
To purchase a ticket for the party night please contact Adrian Sneyd from Harrogate Nursery Fair: phone 01902 880906 or email: Adrian@nurseryfair.com
Concept & Innovation Awards are now open for 2011
The Baby Products Association has opened its' 2011 Concept & Innovation awards program that encourages product innovation within the nursery sector. For the finalists over the past seven years, it has proven to be a key channel for promoting and even launching their new products.
The BPA invites everyone with a nursery product that is unique, in concept or application, to enter the awards. Whether you are a student with a new concept that will challenge the boundaries of technology and design or an entrepreneur with a new product that will fill a gap in the market, becoming a finalist in the BPA Concept & Innovation awards will provide you with an ideal platform to launch your product.
There are two awards; the BPA Concept Award, acknowledging unique designs still in their early visionary phase and the BPA Innovation Award, acknowledging unique products developed to a potential production stage.
The chosen finalists will be given a fantastic opportunity to showcase their designs at Baby Show for Trade held at London Olympia 16th to 18th October 2011.
Past winners include Jackson Beazeley Ltd who won the 2008 BPA Concept & Innovation award for their product The Wean Machine. The company has had significant growth since winning the award and the product is now available in over sixty countries.
The 2009 award winner, Claire Mitchell MD of Chillipeeps recently updated us on her progress: "Since winning the Concept & Innovation award in 2009, we received fantastic feedback from industry professionals across the globe and decided to take the product to market. Entering and winning the BPA Awards was the single best step we made during development." Chillipeeps received such a positive reception from the industry that the unique feeding device will be launched at Harrogate Nursery Fair on stand Q28. These winners are shining examples of the Association's endeavor to bring new innovative ideas to the attention of the industry.
For further information about these awards, please contact Julie James on 0845 456 9570 or Julie@b-p-a.org. The closing date for all entries is Friday 1st July 2011.
CERO a CUATRO, International Babycare Fair at Feria Valencia
A representative of the Baby Products Association attended Cero a Quatro at Feria Valencia which ran from the 21st to 23rd January 2011. In its 23rd year, it is the only show in Spain which features baby and nursery goods. This year there were 105 exhibitors of which 40% were British and the BPA membership was well represented. The event was attended by various companies throughout Europe, mainly from Portugal, Italy, Latvia, Holland, France, South America and Germany in addition to Spanish exhibitors. The BPA is exploring various options to assist our members in further reaching European markets. Last year saw over 11,000 visitors to both this show and FIMI – the children's fashion show which is held simultaneously at this venue. Early indications are that there were a similar number of visitors this year. If you have a specific interest in reaching these markets, we would be delighted to hear from you. Please contact Christel Davidson at christel@b-p-a.org or phone 0845 456 9570 in the first instance.