Latest News
BPA Industry News- (Feb 2010)
01/02/2010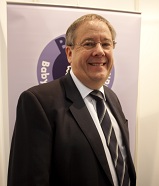 BPA UK Pavilion at Kind und Jugend
The BPA is organising a 'Best of Britain' UK Pavilion at Kind und Jugend in Cologne. We recognise there is a demand for British companies to have a larger presence at the event. Last year saw eleven companies join us on the first BPA UK Pavilion helping to make it a resounding success. All participating companies have committed to rebooking for 2010 and there has been a lot of interest from new companies, so please reserve your stand early to avoid disappointment.
Benefits of the pavilion include a collective, branded and prominent presence at the event. This can certainly benefit smaller companies providing the assurance that they won't get lost in the crowd. In addition they will receive assistance and support from the BPA and other UK companies. A welcome pack will be provided prior to the show with all the insider tips and advice that is needed to exhibit in Cologne and beyond. Participating companies also benefit from a central meeting area for business discussions and valuable networking opportunities. The members of the BPA UK Pavilion will also be substantially promoted in the UK and Europe with the support of Koelnmesse and the BPA.
As with any new venture, we have reviewed the Pavilions' first year performance and have decided to implement a few changes to refine and enhance our presence at Kind und Jugend 2010. These will include increasing the amount of pre-show publicity and improving the layout and design of the area.
We hope you will join us on the Pavilion this year. Please register your interest by contacting Sarah Firth, Event Manager for the BPA on: 0845 456 9580 or sarah@babyandchildfair.co.uk
Standards Update
Members of the BPA are entitled to a discount on standards and are regularly updated with new standards or amendments. There are three new standard amendments that were published in December 2009:
BS 7972:2001+A1:2009 Safety requirements and test methods for children's bedguards for domestic use
BS EN 71-8:2003+A4:2009 Safety of toys- swings, slides and similar activity toys for indoor and outdoor family domestic use
BS EN 60335-2-15:2002+A2:2008 Household and similar electrical appliances. Safety. Particular requirements for appliances for heating liquids.
Examples of appliances that are within the scope of this standard are: coffee-makers, cooking pans, egg boilers, feeding-bottle heaters, kettles and other appliances for boiling water having a rated capacity not exceeding 10l, milk heaters, pressure cookers having a rated cooking pressure not exceeding 140kPA and a rated capacity not exceeding 10l, slow cookers, steam cookers, wash boilers and yoghurt makers.
If you would like to order a copy of the above new standards please contact Julie James from the BPA on: 0845 456 9580 or email Julie@b-p-a.org
BPA Baby & Child 2010
The executive committee are currently reviewing options for BPA Baby & Child 2010. There is a strong requirement for an Autumn show for many manufacturers but we need to ensure that a wider selection of manufacturers and retailers attend the show. We will be announcing more details on the show in the next issue.
BPA supportive of Maclaren
The BPA believes it is important for parents and carers to have a clear understanding of the issues surrounding product safety, the responsibilities of our members in producing safe products as well as those of parents in their correct operation. Our aim is to increase that awareness to ensure the safety of children. The recent accusations of unsafe products levied against Maclaren on the BBC are unfortunate and the problem is overstated.
The BPA strongly supports Maclaren's position. The assertion that this is solely a Maclaren issue is wholly inaccurate as any folding product must be treated with care and operated in accordance with the manufacturer's instructions.
All our members' products comply with the relevant European and British safety standards and Maclaren's products meet and often exceed them. These standards have been developed to ensure that consumers can have confidence in any products that comply with the relevant standard. The opening and closing of products has been considered in the creation of the standard and products that meet these are safe to use, however, the manufacturer's operating instructions must be followed at all times.
Implications for the nursery industry
There was recently a BPA meeting with Maclaren, BIS and a representative from Trading Standards where it was discussed and agreed that the products involved were in full compliance with British/European standards and legislation. The European standard for Wheeled Child Conveyances is already under its five year review as required by CEN and it is important that the European nursery industry continues to be heavily involved in this revision. At the meeting it was felt that there was not any need for any short term changes to the products that comply with current standards/regulations. It is important to highlight that in order to comply with the relevant European standard, the industry does not need to introduce hinge covers onto the wheeled goods sector or any other related product.
New BPA Member Service- Product Recall Insurance
A new membership service offered to our members is Product Recall insurance from Stonebridge Corporate Ltd. Product recalls are occurring more frequently and often receive extensive media attention in which a poorly handled product recall can have a devastating impact upon brand reputation, an organisation's assets and possibly their ability to continue trading.
Product Recall insurance is designed to reimburse the costs incurred by a recall and the replacement of a product. It also provides expert assistance and advice during this process. Whilst product liability insurance includes some protection, it does not always reimburse the insured for their own costs incurred to withdraw and replace a product. Please see the BPA website for further details on this new membership service: www.b-p-a.org