Latest News
BPA Industry News- (Sep 2010)
01/09/2010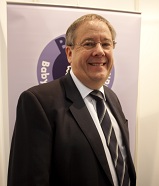 UK Pavilion at Kind +Jugend
The BPA are delighted with the industry's support for the UK Pavilion this year. Over thirty companies are exhibiting on the UK Pavilion, which is three times larger than last year.
Be sure to visit the UK Pavilion in Hall 11.1, D-030/F-039 and visit innovative companies such as Trunki, Tippitoes, Babaslings, Konfidence, Hippychick, Wean Machine and many more. A full list of BPA members who are participating are listed below.
We would like to thank Koelnmesse for providing the BPA with every available resource to ensure it is a success for many years to come.'
UK Pavilion exhibitors:
Please visit the following exhibitors at Kind + Jugend in Hall 11.1, D-030/F-039
Babaslings
Becothings
Baby Products Association
Bubble Bum
Buggysnuggle Company (the)
Cheeky Rascals
Cleebo
Content & Calm
Cuddledry
Duskymoon
Easidream
Hippychick
Konfidence
Merino Kids
My Carry Potty
Ncessity
Pacapod
Pink an Blue
Pourty- the potty that pours
Snoozeshade
Revelo
Safe Dreams
Skibz
Snuguns
Splash n Bump
Tippitoes
The Wean Machine
Totseat
Trunki by Magmatic
Miyo Baby
Tum Tum
Recaro, Summer Infant and two major sponsors sign up to Harrogate's Autumn event
Recaro and Summer Infant are the latest major brands to announce that they will be exhibiting at Harrogate's Autumn event, which is gearing up to be the show of the season!
Rachelle Harel from Summer Infant commented: "Summer Infant is delighted to support the new Autumn Harrogate Nursery Fair. We feel it is important to support our industry and the BPA Harrogate event provides us with the best opportunity to meet with key retailers and showcase our new 2011 range."
They join over 90 brands exhibiting at Harrogate's new Autumn event. A selection of exhibitors include: Chicco, Dorel, Britax, The gro Company, Petite Star Hippychick, Emma Jane Maternity, Babies Blankets, Babywise Mattress Factory, Intelligent Retail, Stride Rite Europe, Personality, Baby Nova and Avant Direct.
Baby TV and Global Freight Solutions have also signed on as major sponsors of the Autumn event. David Salem from Baby TV commented: "We are looking forward to sponsoring the new event. We have always been impressed by the number of exhibitors and visitors attending the spring show and we wanted to be associated with the new venture from the beginning." Global Freight Solutions are sponsoring the BPA Concept and Innovation Awards. The winner presentation will be made on the Concept and Innovation stand on Wednesday 20th October.
Launchpad sold out in Harrogate!
The Launchpad has sold out at Harrogate Nursery Fair's Autumn show with over thirty companies snapping up space fast! To meet demand the event organisers have now opened a new Launchpad section for innovative new products in Hall C. Be sure to visit the industry's favourite fairs:
Autumn event- 19th and 20th October 2010
Spring event- 27th to 29th March 2011
Free Drinks in Harrogate this Autumn... why would you want to be anywhere else?!
Harrogate's infamous party is set to continue... and the drinks are on us! It's a great chance to network with leading industry figures in a lively and informal setting.
Timing: Tuesday evening, 19th October at 10pm
Location: Majestic Hotel, Harrogate
To reserve your free ticket to the show, please visit www.nurseryfair.com
To book your stand at the UK's leading nursery trade fair, please contact Robert, Simon or Adrian on: 01902 8809 06
European Nursery Federation
The European Nursery Federation met for the third time on 27th July 2010 in London where a presentation was made by Interel Consulting with a view to representing the Federation in their lobbying activity in Brussels. The structure of the Federation's membership was also discussed and current members will be conducting talks with Nursery Associations across Europe to bring them on board and strengthen the Federation's lobbying power.
New Membership Service Provider
The BPA is delighted to announce a new partnership with Global Freight Solutions who is the UK's premier parcel and carrier management company. They have partnerships with the UK's top carriers and provide an enhanced delivery service through the use of their GFS technology and proactive customer care team. They currently provide services to several BPA members and further information concerning how this benefits our membership will follow in due course.
Standards Update
The following standards have been published and are available to purchase:
BS 8423:2010 Fireguards for fires and heating appliances for domestic use. Specification
BS EN ISO 105-E01:2010 Textiles. Tests for colour fastness. Colour fastness to water
BS EN ISO 105-E03:2010 Textiles. Tests for colour fastness. Colour fastness to chlorinated water (swimming-pool water)

BS EN ISO 105-E07:2010 Textiles. Tests for colour fastness. Colour fastness to spotting. Water
BS EN ISO 105-E09:2010 Textiles. Tests for colour fastness. Colour fastness to potting

BS EN ISO 105-E12:2010 Textiles. Tests for colour fastness. Colour fastness to milling. Alkaline milling
Please be advised that new work has started on the following safety standards and we will advise you as soon as possible when the work is complete:
BS 8509:2008/Amendment 1 Children's beds for domestic use. Safety requirements and test methods

BS EN 71-1:2005+A9:2009/Amendment 14 Safety of toys. Mechanical and physical properties
BS EN 71-2 (Revision) Safety of toys. Flammability
Please be advised that the amendments to BS EN 12227 - Playpens for domestic use have been approved, which should be published later this year. We will advise you as soon as this becomes available.
If you have any questions regarding any of the above, please call Julie James on: 0845 456 9570 or email julie@b-p-a.org.