Latest News
BPA Industry News- (Jun 2010)
01/06/2010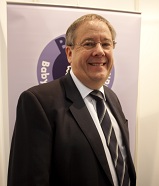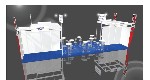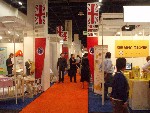 Harrogate Autumn Show Update:
Over forty brands have signed up for Harrogate Nursery Fair and the BPA's new Autumn show. Britax, Dorel, Chicco, Petite Star and Gro Company are some of the household names who will be exhibiting this Autumn. Manufacturers and suppliers of almost every baby product on the market are snapping up space fast.
Visitor registration is also strong with over 1,200 registrations since the show was announced and increasing by the day. Please visit the website to reserve your free ticket: www.nurseryfair.com
Our exclusive Launchpad, celebrating its 6th anniversary, offers retailers the opportunity to seek out new, innovative and exciting products to enhance their ranges. Exhibitors on the Launchpad can benefit from a branded section within Hall C, additional publicity through a targeted marketing campaign and a dedicated section within the show catalogue.
UK Pavilion at Kind und Jugend:
The demand for the BPA's UK Pavilion at Kind und Jugend has been very strong this year. The Pavilion has doubled in size and we have filled all of our allocated stands. However, we have been granted additional space to meet demand.
The Pavilion is situated in a fantastic hall position, close to Mamas & Papas and Cybex. Exhibitors can benefit from a central meeting and coffee area, high visibility amongst international exhibitors and cost-effective rates. The Pavilion will be strongly promoted to retailers in the UK and internationally through multiple channels. Retailers at the event will be directed to the Pavilion via floor stickers in the visitor hall and huge archways will welcome them onto the pavilion.
Please contact Christel Davidson from the BPA as soon as possible if you would like to snap up one of the extra spaces to take advantage of the huge visibility and additional opportunities the Pavilion can offer you. Phone: 0845 456 9570 or email: christel@b-p-a.org
Important News - UK Trade & Investment's Tradeshow Access Program:
Were you aware you may be eligible for assistance to exhibit at Kind und Jugend from UK Trade & Investment?
The Baby Products Association has been granted accredited status to work with the Tradeshow Access Programme (TAP) from 1 April 2011. The accreditation means the Association will be responsible for organising UK applications to Kind und Jugend next year and applying as a group, which will make the funding process easier for UK companies.
Please inform the BPA as soon as possible if you plan to apply for TAP support in 2011 as we will need to inform UKTI by the end of June the number of eligible companies that we anticipate will require TAP support.
BPA welcomes new members
The BPA have been working hard this year to develop tailored membership services that benefit our industry. Recent initiatives include organising the UK Pavilion at Kind und Jugend to provide members with increased visibility and publicity at the largest international trade event.
In addition, the strong partnership the BPA have made with Harrogate Nursery Fair will ensure exhibiting remains cost-effective for the industry, particularly BPA members who will receive a discount at all Harrogate shows.
Furthermore, the BPA have been working in partnership with their insurance provider to ensure their packages are tailored to our industry. Stonebridge Corporate are all too aware of the importance of Product Recall Insurance and have a panel of insurers who can offer this cover within the policies to BPA members. Key features of their policies are outlined in this article.
The Baby Products Association has had an influx of new members eager to take advantage of the many benefits in joining the voice of the industry. The Association would like to welcome the following members: Hauck, Kiddy GMBH, Skibs, Really Simple Ideas Lld (Snoozeshade), Becothings (Wannabeco), Opus Innovations, Babies Blankets and Pacapod.
Cara Sayer, MD of Really Simple Ideas Ltd, said: "I am delighted to be a BPA member. Without the launchpad at the BPA Show last year, where I launched SnoozeShade, I would not be where I am today. It seemed the obvious and right decision to show my support for our nursery trade association by becoming a full member."
Product Recall Insurance Cover
Members of the Baby Products Association benefit from access to tailored insurance policies from Stonebridge Corporate.
Product Recall insurance is designed to reimburse costs incurred to recall and replace a product in the market place with a safe one. It also provides expert assistance and advice during this process. Whilst product liability insurance includes some protection, it does not always reimburse the insured for their own costs incurred to withdraw and replace a product and with recent events highlighted in the media this has now become a necessity.
Product recalls are occurring more frequently in our industry and often receive extensive media attention in which a poorly handled product recall can have a catastrophic impact upon brand reputation, an organisation's assets and even their ability to continue trading.
Stonebridge Corporate policies aim to cover:
Insured's recall costs
The costs of replacing the defective product
Pre-recall expenses
Loss of insured's gross profit
Brand Rehabilitation costs
Third-party recall costs
Defence costs
Extortion demands
24Hr crisis line for immediate advice
24 Hr Crisis consultancy so that the advice is given first hand whilst working on-site with the policyholder to help pinpoint the source of the contamination or outbreak.
If BPA members would like further information about Product Recall Cover and all other insurances related to the Baby Products Industry, please do not hesitate to contact the team at Stonebridge Corporate Ltd enquiries@stonebridgecorporate.com
Lobbying continues to have baby products removed from the FFR
The BPA is continuing its campaign to have car seats and pushchairs removed from the Furniture and Furnishings (Fire) (Safety) Regulations 1988. A consumer campaign has begun with the help of consumer websites such as Bounty and Mumsnet. Also, with the new Government finally settled into Number 10, we are resuming our ministerial campaign and will advise members of our progress.