Latest News
BPA Industry News- (Dec Jan 2011)
01/12/2010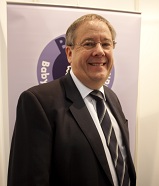 Update on Baby Walker Safety:
European consumer agencies including ProSafe and ANEC recently met in Brussels to discuss the usage and testing of baby walkers in Europe. A major concern for discussion arose from the results of a recent European survey on baby walker safety. The survey concluded that 50% of baby walkers sold in the ten European countries surveyed failed the current BSEN1273 standard for baby walkers.
The participants agreed that the new standard for baby walkers introduced in 2005; BSEN1273, has helped reduce the overall accident levels considerably. However, the true improvements in baby walker accidents cannot be accurately assessed due to the many rogue baby walkers still being sold in Europe.
The information provided by ProSafe through their work on these items and the results from the survey will help in the new revision of the baby walker standard BSEN 1273 which has recently begun.
BPA'S UK Pavilion in Cologne
The BPA are currently discussing expansion plans for the UK Pavilion at Kind + Jugend with the event organisers; Koelnmesse, due to increased demand. The BPA will be in touch with interested companies shortly with more details.
The UK Pavilion was regarded a great success this year and many companies have rebooked. Don't get lost in the crowd, join over 30 companies on the UK Pavilion at the largest international nursery trade event, 15th to 18th September 2011.
Benefits of the Pavilion include:
Collective presence at the largest international nursery trade event. You can be sure the pavilion will have a prominent position within the show
Central meeting and coffee area for business discussions
Preshow publicity in both the UK and Europe
Networking evening
Assistance and support throughout the exhibiting process from the BPA and other UK companies
If you haven't already registered your interest as yet, please contact Christel Davidson to reserve your space today. Email: christel@b-p-a.org or Tel: 0845 456 9570.
Welcome to New BPA Members
The BPA have been working hard this year to develop tailored membership services that benefit our industry. Recent initiatives include organising the UK Pavilion at Kind und Jugend to provide members with increased visibility and publicity at the largest international trade event.
In addition, the partnerships the BPA have established with the leading UK nursery trade events, Harrogate Nursery Fair and Baby Show for Trade enable all BPA members to receive an exhibiting discount at both nursery trade shows.
The Baby Products Association has had an influx of twenty two new members in the second half of this year eager to take advantage of the many benefits in joining the voice of the industry. The Association would like to welcome the following members:
2012 Ltd
Brolly Sheets UK Ltd
Bubblebum (UK) Ltd
Buggyboot Ltd
Bus 94 Ltd (BuggyTug)
DCUK Ltd
Evolve Regeneration Ltd (Woolcore Nursery Designs)
Handro Limited (Safe Dreams)
Huggle Ltd
Konfidence Ltd
Miyobaby International Ltd
My Munchkin Baby Products Ltd
Natural Kidsco UK LTD (Merino Kids)
Pink an' Blue
Première Baby Ltd
Revelo Ltd
Snuguns
The Source UK Ltd
TRL/Child Safety Centre
Waterly Bottom Products Ltd
Totseat and Sunshine Kids Juvenile Products Ltd have rejoined the Association.
New Baby & Nursery Trade Awards (The BANTAS)
BPA's BACRA awards have been renamed as part of the collaboration between the BPA and Harrogate Nursery Fair. They are now called The BANTA awards, 'Baby and Nursery Trade Awards.' They will be launched at the industry's favourite UK trade event, Harrogate Fair's March show, with the aim of rewarding excellence within the nursery industry. All Harrogate Nursery Fair exhibitors are eligible to enter the awards in as many categories as desired. They will be awarded at the largest gathering of the nursery industry, during Harrogate's legendary party night on Sunday 27th March. Nursery Today is the major sponsor of the BANTA awards and the categories are below:
The description for each category is for example and not exhaustive. Please remember that you can enter your product in more than one category but must complete an application form for each entry.
Child Restraints: Car seats, etc
Wheeled Goods: Child wheeled conveyances
Travel and Sleep: Cots/travel cots etc, infant carriers/slings, car seat accessories, pushchair accessories, bedding and accessories
In Home and Safety: High chairs and all items of safety such as bath thermometers, monitors, stair gates, cooker guards and tap guards
Playtime and Bath Time: Early learning toys, plush toys, towels and toiletries
Feeding and Sucking: Bottles, bowls, cutlery and soothers
Best Debut: An all encompassing award for products launched at Harrogate Nursery Fair 2011
Entrants must be exhibiting at Harrogate Nursery Fair 2011 to qualify for entry. The closing date for entries is 1st March 2011. For further details or an entry form please contact Julie James from the BPA by email: Julie@b-p-a.org or phone: 0845 456 9570
Standards Update
Please be aware that BSI has registered that new work has commenced on the following standards:
BS EN 14988-1:2006/A1 Children's high chairs. Safety requirements
BS EN 14988-1:2006/A1 Children's high chairs. Test methods
The BPA will update you further when the information becomes available.
REACH
There are critical CLP deadlines approaching in relation to REACH. Substances should be reclassified & have new labels by 1 Dec 2010. If you are currently importing mixtures you must notify ECHA for the substances in the mixtures by 3 Jan 2011.
There are a number of courses run by REACHReady that you can attend, starting from a one day course looking at the new EU Regulation on Classification, Labelling and Packaging of substances and mixtures (CLP) which came into force on 20th January 2009 or a series of workshops looking at the issues of understanding and writing an SDS for chemical substances or the issues of understanding and writing an SDS for formulators. Each course is priced individually.
If you have any questions regarding any of the above, please call Julie James on: 0845 456 9570 or email julie@b-p-a.org