Latest News
Don't get caught out by travel insurance
20/02/2023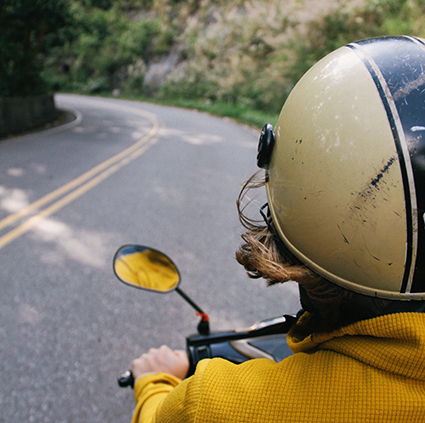 With many companies offering insurance to employees who travel overseas as part of their business, which sometimes extends to holiday travel too, the Baby Products Association urges members and their staff to familiarise themselves with their policies including the small print.
Julie Milne of the Association explains: "We often take out travel insurance policies in the hope that we won't need to make a claim, but in the event of an accident or incident overseas, the process will be a lot easier and less stressful if you know in advance what is and isn't covered and what documentation is required in the event of a claim."
National news recently highlighted the tragic case of 28 year old Adam Davies who had a serious motorcycle accident in Thailand. He had not realised that his annual travel insurance policy didn't cover trips of more than 30 days and as his accident was outside of this period, the insurance company refused to pay leaving medical bills of £thousands.
Christine Scippo who works for the Baby Products Association was recently involved in a motorcycle accident in Vietnam resulting in a fractured humerus. Fortunately, this was covered by her worldwide annual policy, but she experienced a few stressful days liaising with the insurance company before the claim was agreed. She explains: "I've had an annual policy running for years but have never really checked the small print. Like Adam Davies my trip was also more than 30 days so I would not have been covered if the accident happened further into my trip. Luckily it was within the 30 day time frame. In addition, after the accident I was asked to provide documentation which I didn't have including a motorcycle hire agreement (something rarely provided in Vietnam). I was also advised that the insurance company would not honour hospital expenses unless I provided a detailed medical report prior to treatment. Both proved impossible – when you are in a Vietnamese A&E department where no-one speaks English, its hard enough to understand what is happening, let alone trying to explain that you need a medical report before they can treat you. Fortunately, after numerous telephone calls to the insurance company my medical expenses were agreed. In future, I will take the time to read my travel insurance policy thoroughly prior to any trips so I know what is and isn't covered and what documentation will be required in the event of a claim."
The Baby Products Association has partnered with The Finch Group, Independent Insurance Brokers, which offers advice and preferential rates to members. Call 02380 242936 or email enquiries@finchgroup.net for more information.