Latest News
Are you paying unnecessarily for legal and HR advice?
21/06/2022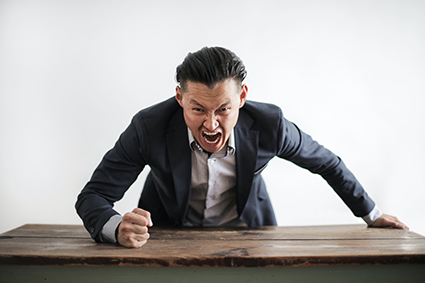 Many small or start-up businesses cannot afford to employ a full-time person to take charge of human resources and often resort to using consultancy services when things get complicated. This can be stressful and expensive – yet many Baby Products Association members don't realise that this help and information is FREE of charge with access at their fingertips!
The Association pays an annual subscription to Quest Business Support which includes resources (including a 24-hour telephone line with legal representatives on hand to give free advice) and this is available to all members.
Robert Anslow, managing director of the Association, explains: "This is a hugely valuable resource for our members, but is currently not being used to its full potential. I hear companies talking about cost of legal advice they have sought from independent consultants for business problems they are experiencing and as members of the Association, this very same help and advice is available to them free of charge."
HR issues can be costly, particularly if you get it wrong and have to face £thousands in compensation claims and legal dispute fees.
There are numerous scenarios where you may not be totally sure of your legal rights and responsibilities. For example, with the rising cost of petrol can an employee ask to work from home because they can't afford to drive to the office every day? Can you insist that they do? What if their role includes travel and they claim that the mileage allowance is not covering their petrol costs – can they insist that you increase the allowance, or refuse to travel? Quest has a team of legal experts on the end of the phone ready to discuss and advise you of all types of situations.
The free Quest HR service can help with the following:
Redundancy
If you have to make redundancies, there are strict processes you must follow. However difficult this is, it's important not to let your heart rule your head. Quest's HR team will hand-hold you through this process and help you to ensure you comply with procedures.
Hybrid working
Many of us have changed how we work following the covid pandemic, and you may be trying to persuade your staff to adopt hybrid working – or come back into the office after a long period working from home. It is important to understand the difference between hybrid and flexible working and what you and your employee's rights are.
Right to work in the UK
If you employ EU citizens or other foreign nationals, you need to be aware of recent changes in legislation. Be aware of your obligations and don't inadvertently break the law.
Restrictive covenants
Have you lost staff to competitors? Are you looking to introduce or enforce restrictive covenants to protect your business? Be aware of what you can and can't do.
Holidays
Are you worried about your employees taking foreign holidays? Is there anything you can do to control where staff go? Understand your rights and what you can and cannot control.
Vaccinations
Do you know which members of your staff have been vaccinated? Can you force employees to get jabs? Understand what you can and can't do.
Legislation Changes 2021
Do you understand the new rules concerning National Minimum Wage? Are you aware of changes to Statutory Sick Pay – and did you know that employment tribunal compensation rates have increased?
Social Media
Do you have a social media policy? How do you control staff activity on social media? With just one controversial comment potentially having a catastrophic effect on your business, it is important that you understand why you need to have a social media policy in place.
These are just a few examples of areas where the free Quest HR service can help. There is also free help for Health & Safety, Tax and other legal issues; plus a library of over 800 document templates to help you create contracts and agreements – and the great news for members is that it is all entirely FREE!
To access the Quest Helpline and resources, login to the member's area of the Association's website HERE and click on the Business Support Helpline tab where you will find the login details for Quest and the Helpline number. If you have forgotten your membership login, contact Christine Scippo at info@b-p-a.org