Latest News
R44 sales can currently continue in the UK beyond September 2023
25/04/2022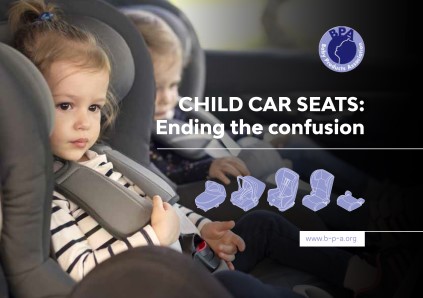 The legislation to cease sales of R44 car seats in the EU and NI from 1st September 2023 has not been adopted in Great Britain, and as this situation stands, R44 car seats can continue to be sold here beyond this date.
It is important to bear in mind that whilst R44 is being phased out in the EU, it does not infer that these car seats are unsafe; but R129 (often referred to as i-Size) legislation raises the minimum standard. Consumers can confidently continue to use R44 car seats for the foreseeable future.
The main difference is as follows:
R44 car seats are chosen according to the child's weight only. There are five pre-defined weight groups (Groups 0, 0+, 1, 2 and 3) that each seat must be approved to. It may be possible to choose more than one type of car seat in each weight group. Furthermore, each seat can be approved for more than one group.
R129 car seats are chosen according to the child's height (an upper weight limit is also given for ISOFIX seats). There are no pre-defined groups: the car seat manufacturer can approve the seat for any height range. However, the height range will determine the car seat type (and the way the child must be restrained within it).
Child Car Seats – Ending the Confusion has recently been updated to include this information and can be downloaded from the Association's website HERE.