Trade Shows
Don't miss a great export sales opportunity
28/04/2014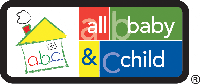 The Baby Products Association is hosting UK Pavilions at two international baby trade shows in September and advises members that it is achievable to attend both ABC Kids Expo in Las Vegas and Kind und Jugend in Cologne with its full support.
Robert Anslow, BPA managing director, explains: "The BPA's UK Pavilion at Kind und Jugend is well established and has grown from just a handful of exhibitors to over 60 over the last five years. This is our second year at ABC Kids Expo and we believe this show has the same potential, but targeting a very different market and on a much larger scale."
Companies participating in the BPA's UK Pavilions are also entitled to UKTi TAP grants of £2,000 to attend the USA show; and £1,500 to attend the European show – but these are limited so exhibitors are advised to get their applications in as soon as possible.
Marc Ward of Jamm, who joined the UK Pavilion at ABC Kids Expo in 2013 comments: "For us, the ABC show was the best show we have had. We took some great orders and received a wonderful reception to our safety door stop – fantastic!"
Nigel Roberts of Heritage Prams (Silver Cross) also commended the show, saying: "We had over 200 visitors to the stand each day and collected over 50 contacts to follow up as potentially appointed retailers. Three contacts were possible US distributors and 20 contacts wanted to sign up on the day – but we deferred appointments until we got back to the UK!"
Relatively new to the nursery market is Rifat Jan of Fill n Squeeze and the company participated in the UK Pavilions at both Kind und Jugend and ABC Kids Expo last year. Of ABC Kids Expo, she comments: "It was an amazing show and so glad we went. We even secured our best deals since launching in February 2013. The deals were bigger than Kind und Jugend with average orders container size from Korea and Singapore and I even had three Canadian distributors fighting over my product! We hope to be back this year and cannot recommend it enough to other potential UK exhibitors, it's a must show. Of course the location was pretty amazing….."
ABC Kids Expo takes place at the Las Vegas Convention Centre from 7th to 10th September 2014, whilst Kind und Jugend is at Koelnmesse, Cologne from 11th to 14th September 2014.
For more information about attending ABC Kids Expo, download an exhibitor pack
HERE
. Alternatively, to discuss this further contact Simon Anslow on 01902 882280 or email:
simon@nurseryfair.com