Latest News
Time to look ahead - Harrogate 2021
21/08/2020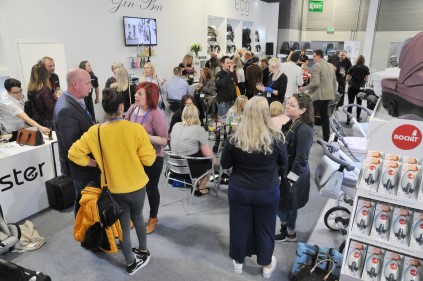 Harrogate International Nursery Fair is fully focussed on its next industry event from 28th to 30th March 2021 – and with the 2020 event cancelled due to Covid-19, the March 2021 event looks to be the first industry event for a very long time, making now the best time to ensure you have a plan looking forward and secure your position while there are options available.
Adrian Sneyd, show organiser, explains: "With almost every industry event cancelled this year due to the pandemic, companies are looking forward to the opportunity to get business back on track, present new products to the trade and meet up and network with potential clients. Harrogate will provide the first chance in 2021 for companies to do this – and consequently we have received numerous requests (some from suppliers which haven't exhibited for quite a few years) to participate in the show.
"However, most exhibitors booked for the 2020 event wish to participate next year and have automatically transferred their stands over to the 2021 show. Therefore, space next year will be at a premium, so if you are a company considering getting involved for the first time, or returning after a break from exhibiting we recommend you reserve your stand as soon as possible to ensure a favourable position."
Full details about the show, including prices and booking forms, are available on the website at www.nurseryfair.com – or if you would like to discuss options with Adrian, contact him at adrian@nurseryfair.com or call 01902 880906.
Baby Products Association members receive a significant discount on stand bookings when attending Harrogate International Nursery Fair - click HERE for prices and booking forms.