Latest News
Exhibit almost free of charge at the world's largest baby trade show
22/04/2014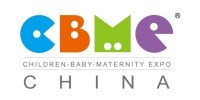 Companies wanting to promote their products to a worldwide market have the unique opportunity to exhibit almost free of charge at the world's largest baby trade show under the British umbrella of the Baby Products Association (BPA). The cost of a 3m x 3m booth at Children, Baby, Maternity Expo (CBME) which takes place in Shanghai from 22nd to 24th July 2014, is just £2790 and the UKTi is offering funding grants of £3,000 per exhibitor.
Each booth at the show is all-inclusive with carpet, stand signage, shelving, table and chairs, so exhibitors can simply turn up with their products and start selling. In addition, CBME has negotiated discounted flights from just £860 return and there are a number of four star hotels nearby charging around £30 per night.
Robert Anslow, managing director of the BPA, encourages companies to take advantage of this fantastic opportunity: "CBME is unprecedented in terms of size and visitor numbers. Putting this into perspective, the show is 60% bigger than Europe's largest nursery trade show covering a staggering 166,680 square metres and attracting over 65,000 visitors.
"Whilst we appreciate that China is a completely different culture and for many UK companies a relatively unexplored market, the BPA will take the headache out of attending by hand-holding members from start to finish. We will liaise with the organiser, offer support in all aspects of exhibiting, arrange translators at the show and sort out UKTi funding. The BPA will also receive UKTi Enhanced Activity Funding so there will be prominent UK Pavilion Branding, coffee and meeting facilities and a networking evening for British exhibitors and visitors."
China is a huge market for baby and maternity products with relaxed government policies and increasing disposable income driving market demand. China is the world's second largest consumer market for the sector after the United States with the population of 0-15 years exceeding 222 million at the end of 2012 and 16 million newborns being added each year.
In addition, according to a Nielsen Survey Report, 66% of Chinese parents spend over USD 160 per month on baby and children's products.
For more information about joining the BPA's UK Pavilion download an information pack HERE. Alternatively, call Simon Anslow or Adrian Sneyd on 01902 880906
01902 880906 / 882280 or email: simon@nurseryfair.com or adrian@nurseryfair.com