Latest News
UK Pavilion at Kind + Jugend open for booking
02/04/2020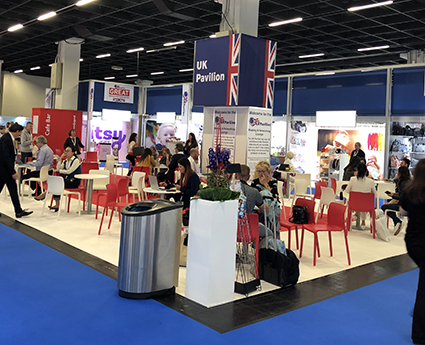 Booking for the Baby Products Association's UK Pavilion at Kind + Jugend – which takes place in Cologne, Germany from 17th to 20th September 2020 – is now open and manufacturers and suppliers are encouraged to book early to secure their desired location at the show.
This year, the UK Pavilion moves to a new, improved location in Hall 2 which promises a better flow and visitor footfall whilst still being immediately accessible from the west entrance. In addition, despite Koelnmesse, organisers of Kind + Jugend, increasing its rates by an average of 3% for all space in 2020; in order to support its members, the Baby Products Association is keeping its increase to a nominal 2.5% and will also absorb the increase in the flat rate electricity fee which is charged per sqm amounting to a 21% rise.
Companies which exhibited in the UK Pavilion last year will be given priority to book space, after which requests will be accepted from new applicants and space allocated on a first-come-first serve basis.
Adrian Sneyd, UK Pavilion organiser, explains: "The climate has never been more challenging for the nursery industry and Kind + Jugend offers companies the prospect to get business back on track and orders coming in. The show is attended by retailers and buyers from around the world and offers an unrivalled opportunity to make international exporting contacts."
Prior to the coronavirus outbreak, the Department of International Trade (DIT) had allocated TAP grants for Kind + Jugend and the Association awaits confirmation that this still stands. We will inform participants as soon as further information is received. In addition, the Association will not invoice any companies booking space in the UK Pavilion until 1st July 2020 – by which time we should have a clearer picture of the situation. The Association has received confirmation from Koelnemesse that should the event be cancelled due to Covid-19, full refunds will be issued.
An information pack and booking form for the Kind + Jugend UK Pavilion 2020 can be downloaded or completed online HERE.