Latest News
New location for the 2020 UK Pavilion at Kind + Jugend
17/12/2019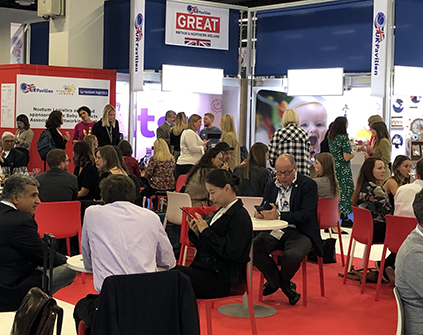 The Baby Products Association, organiser of the UK Pavilion at Kind + Jugend, has advised members of significant changes for the 2020 event, which takes place in Cologne from 17th to 20th September 2020.
Vice president of Koelnmesse, Markus Oster, detailed these changes in a letter addressed to exhibitors on 6th December, and these include the closure of Hall 4.1 (previous location of the UK Pavilion) and the utilisation of Halls 2 and 3 instead. He explains that the relocation will ensure better visitor flow, still connecting directly to the West Entrance of Koelnmesse for access and offering closer links into the three levels of Hall 11.
The Association advises that the precise location for the new UK Pavilion will not be available until mid-January at the earliest and will inform the industry as soon as possible. The Association also advises that whilst there will be an increase in space hire costs and in the mandatory media charge for next year's show, it has negotiated a 25% discount in the media charge for participants in the UK Pavilion which will also include unlimited free visitor vouchers to distribute to current and potential customers.
Those wishing to participate in the UK Pavilion next year should register interest with Adrian Sneyd – adrian@nurseryfair.com – and booking will be open (with priority given to previous exhibitors) as soon as the new UK Pavilion location is confirmed at the end of January.