Kind und Jugend, Cologne News
Still time to boost your 2019 sales opportunities
03/07/2019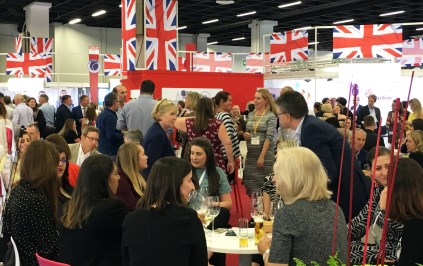 With less than three months until one of the world's largest baby trade shows; and from a business perspective, most definitely the most important international trading event of the year; the Baby Products Association announces limited availability for its UK Pavilion at Kind + Jugend from 19th to 22nd September 2019.
For anyone involved in the baby products industry – whether a manufacturer sourcing new international buyers; distributors seeking exciting new products to add to their ranges; or retailers looking for the latest new 'must have' collections to tempt their customers – the UK Pavilion is must attend destination.
Kind + Jugend 2018 had over 1200 exhibitors and attracted almost 25,000 visitors from around the world. The UK Pavilion in Hall 4.1 of Koelnemesse covers 2,500 square metres and boasts the largest country specific pavilion at show.
Adrian Sneyd, UK Pavilion organiser explains: "The UK Pavilion is a preferable location to exhibit at the show, particularly for smaller companies which benefit from the additional support and assistance offered by the Baby Products Association. This includes help with logistics; a team on hand prior, during and after the event to help with any issues or problems that might arise; free pre-show marketing; a meeting area and networking event – and very prominent UK branding, making the UK Pavilion a desirable destination for buyers. Companies wishing to jump on board and take advantage of the outstanding export opportunities that Kind + Jugend and the UK Pavilion have to offer should get in touch as soon as possible as we only have a few spaces left."
For more information about the UK Pavilion and details of exhibiting CLICK HERE. Alternatively, give Adrian a call on 01902 880906, or email: adrian@nurseryfair.com