Latest News
Help grow your international trade opportunities
11/04/2019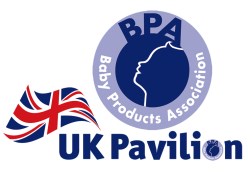 With a successful UK trade event now under the industry's belts for 2019, the Baby Products Association is concentrating its efforts on business further afield, with UK Pavilions at two international trade shows offering an abundance of exporting opportunities for its members.
As a trade challenge partner (TCP) for the Department of International Trade (DIT), the Association is delighted to have again secured TAP funding grants for both of its UK Pavilions at international shows. These are limited in number and the eligibility criteria has changed this year. For those who meet the new criteria it is important to complete the application forms as soon as possible that can be found using the links below.
CBME Shanghai takes place from 24th to 26th July 2019 and is the world's biggest business to business sourcing event for baby, child and maternity products. The exhibition attracts more than 3,000 exhibitors from around the world including Australia, Italy, Korea, New Zealand, Spain, Taiwan and the United States.
TAP grants of £2500 are available to attend this event and remaining space in the UK Pavilion area is now limited.
Kind und Jugend takes place in Cologne, Germany from 19th to 22nd September 2019 and, as in previous years, the Association expects the UK Pavilion to sell out fast. This is one of the largest country specific pavilions at the show covering 2,500 square metres of hall 4.1 of Koelnmesse. TAP grants of £1500 are available for this event.