Members News
Award-winning children's product manufacturer receives major investment
09/08/2017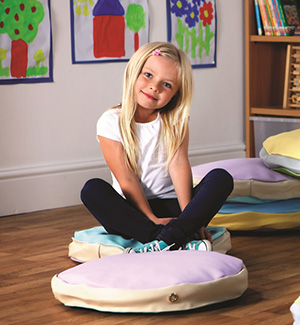 An innovative, award-winning children's product manufacturer is ready to capitalise on its significant growth potential after private investors committed £3.7million of development capital through Connection Capital, the specialist private client investment business.
The company, Kit for Kids, manufactures high quality, health and safety-focussed children's mattresses with factors like breathability, temperature regulation, hygiene and support being front of mind.
Its anti-allergy cot mattress was the first to be awarded the Allergy UK Seal of Approval and its products have won a host of awards including a Platinum award in the 'Best Nursery Innovation' category at the 2017 Loved By Parents Awards and also in conjunction with John Lewis, a Which? Best Buy in May 2017.
In the UK, its white label and own-brand mattresses are sold through major retailers such as John Lewis, Mothercare and Babies'R'Us, and the company is also expanding rapidly via leading high-end retailers in the Middle East.
Through Babies'R'Us, Kit for Kids has been supporting Great Ormond Street Hospital Children's Charity since 2008. To date, they have raised £380,000 for the charity which has helped towards the construction of two wards.
The investment in Kit for Kids will enable the company to meet increasing demand from existing retail customers for its market-leading mattress products, and also exploit further significant growth opportunities both in the UK and in export markets.
The company has featured in the Sunday Times SME Export 100, the annual listing of the fast-growing export companies in the UK, two years running.
Kid for Kids also has a highly successful educational products arm, providing softplay equipment, furniture and flooring to nurseries and schools via trade catalogue sales. This provides diversification, as the two divisions have different customer bases and market dynamics.
Jan van der Velde, CEO of Kit for Kids, says, "This investment enables us to ensure we can keep pace with increasing demand from our customers, roll out growth that's already underway and exploit the wide range of further expansion opportunities that are out there.
"We're delighted that Connection Capital's clients have seen the value in what we offer and that they are committed to supporting us as we consolidate and expand our presence in the marketplace, both here in the UK and abroad.
"As we grow, we aim to continue to be at the forefront of innovation in this area, to ensure we always offer the highest quality, most advanced mattress product range on the market."