Latest News
There's still chance to be part of something GREAT
06/07/2017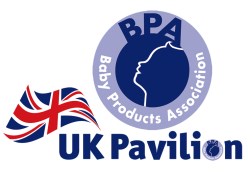 The Baby Products Association advises that there are a few last-minute spaces remaining in its UK Pavilion at Kind und Jugend in September.
Adrian Sneyd, UK Pavilion organiser, comments: "This year we have more participants in the UK Pavilion than ever before with over 70 exhibitors. Many UK companies have chosen to join us in 2017 rather than exhibiting in other halls at the show, because the prominent British branding proves a huge magnet to visitors."
Companies exhibiting in the UK Pavilion benefit from free marketing including a dedicated UK Pavilion Directory, a coffee and networking area plus free coffee tokens and a networking event on the first day of the show.
Kind und Jugend is one of the world's largest nursery trade shows attracting more than 22,000 trade visitors from over 100 countries. This is a not to be missed event for any company looking to increase international sales.
For more information contact Adrian on 01902 880906 or email: adrian@nurseryfair.com