Latest News
Are you ready for business?
31/03/2014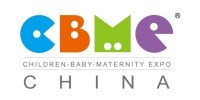 The deadline to join the BPA's UK Pavilion at Children Baby Maternity Expo (CBME) in Shanghai this July has been extended, but with limited space available, any company wishing to participate is advised to get in touch as soon as possible.
Robert Anslow, managing director of the BPA, comments: "With £3000 of individual TAP grants available from the UKTi for almost every exhibitor within the UK Pavilion in Shanghai, it is hardly surprising that space has sold very quickly and we are looking forward having an impressive UK presence at the world's largest nursery trade show for the very first time.
"Following on from the success of the BPA's UK Pavilions in both Cologne and Las Vegas last year, China is an exciting step forward and this fast emerging market is eagerly awaiting an influx of European baby products and in particular those from the UK. There is huge support for companies wishing to expand into China, including help and advice from the China Britain Business Council – and of course participants in the UK Pavilion will be hand-held throughout their exhibiting journey, minimising any problems or language barriers that might arise."
For more information about joining the BPA in Shanghai visit the website HERE where you can also download an information pack and funding application forms. Alternatively call Adrian Sneyd or Simon Anslow on 01902 880906
01902 880906 or email: adrian@nurseryfair.com / simon@nurseryfair.com