Latest News
Response to the National Posture Solutions article
09/01/2017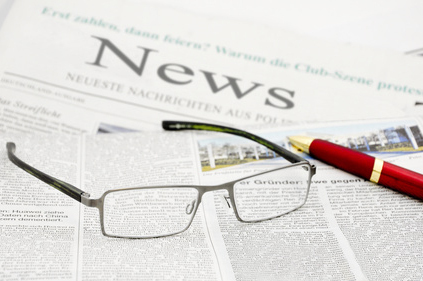 The Baby Products Association is aware of concerns regarding the position of children travelling in both strollers/buggies and vehicles. However, Kathleen Porter's 'insights' published on the National Posture Solutions website (http://www.naturalposturesolutions.com/about/articles/the-problem-with-car-seats-strollers/) are not supported with any clinical studies, medical journals or reports, etc. and the link solely between a child's posture in these products and any 'structural collapse' found in older children cannot be made. The Baby Products Association and its members are willing to support further research in this area.
Car seats are designed to minimise the head from pulling on the critical neck area in the event of a collision and this is why manufacturers design seats as they do. However, it is accepted that young children should not be contained in a car seat for more than two hours at a time.
Another major factor in the design of child car seats is the vehicle itself in terms of the rear seat angle which is often reclined to give more space to adults in the rear of the vehicle. This does not help with the natural angle of the child car seat. There is currently no regulation that determines this angle for car manufacturers and this is something that the Baby Products Association is looking to consider in its future work.
Older children are able to sit upright by themselves, as Ms Porter asserts, however, this is generally only from 4 to 6 months of age and above. Child restraints must provide transport solutions that are suitable from birth when the child cannot sit up and we would not want to see the child forced into a sitting position. Most car seats are designed to offer both an upright and a more relaxed sitting position, to suit the child's development phase and to accomodate the sleeping older child who needs to be contained within the safety zone whilst not in control of their seating position. Changing the position of the child with the addition of a non-approved product, as suggested, will result in altered crash behaviour; very likely decreasing the crash safety. The majority of strollers/buggies have recline mechanisms to suit the age of the child and to provide an environment in which they can sleep as these products, including carry cots, also need to be suitable for a child from birth.
The largest issue recognised for the 'over use' of car seats is when they are not used purely as a safety product in the car, but when used combined with a stroller to form what is often called a 'travel system'. Whilst a travel system provides the convenience to transfer a baby from car to stroller and return without disturbance, in light of this study and other studies surrounding the safest position for a baby to be positioned for prolonged periods of time, we are of the opinion that it would be advantageous for more definitive research to be published on the appropriate maximum time period a new born baby should spend in a car seat.
Whilst parents generally don't use car seats for prolonged periods of more than two hours within a vehicle, particularly in the first four weeks of a child's life, we do believe that parents may overuse these systems for walks and sleeping combined with a stroller and we agree that this is not ideal for a baby's development.
The Baby Products Association advises that:
Try not to use a car seat in the first four weeks of a baby's life for periods of more than 30 minutes either inside the car or a combined period of time as part of a travel system
If it is essential for young babies less than 4 weeks old to be in a car seat within a vehicle for longer periods, it is recommended that an adult sits in the rear of the vehicle with the child to regularly check its comfort. On long journeys, take regular breaks, at least every 30 muinutes, removing the baby from its seat for a short period of time before continuing the journey.
Do not use a car seat after the age of four weeks for longer than two hours inside or outside the car or for combined periods.
The safety provided to a child by the use of an appropriate car seat remians the overarching factor and is a legal requirement.