Members News
Welcome to Pogu and Bitzbags
10/05/2016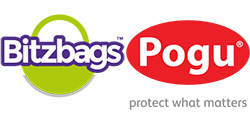 The BPA is delighted to welcome the following companies into membership:
POGU
14 Mill Yard, Back Lane, Staveley, Cumbria LA8 9LR
Tel: 01539 821864
Email: sales@pogu.co.uk
Website: www.pogu.co.uk
Contact: Tiffany Solender
Description: Pogu develops innovative, reflective safety accessories for your children and their strollers. Our products are developed and produced in the UK.
Bitzbags Ltd
Entrepreneurial Spark, Marathon House, Olympic Business Park, Drybridge Road, Dundonald KA2 9BE
Tel: 07896 011513
Email: fiona@bitzbags.com
Website: www.bitzbags.com
Contact: Fiona Gowing
Description: Bitzbags Ltd design and manufacture playmats which convert into drawstring free toy storage bags.