Uk Trade and Industry News
Export Week starts today - get involved, share your tips
18/05/2015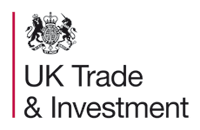 Export Week starts today - a time to recognise the massive contribution export and exporters make to the UK economy.
There's a series of events throughout the UK, organised by UK Trade & Investment (UKTI) and other partners. Find out what's happening in your area at http://www.exportweek.ukti.gov.uk

This time round, some of the events are linked with the Grown in Britain programme and GREAT weeks being featured at Milan Expo. We'll also be launching First Time Exporters - a new package of suport for those starting out on their Export Journey.

And throughout the week we'll be sharing our export experts' top tips on Twitter. Join us there @UKTI. You can share your own top tips using #exportweek, or on UKTI's LinkedIn group.