CMBE, Shanghai News
Tap into a US$ 83 billion market
20/04/2015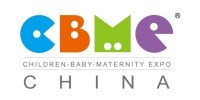 The UK Pavilion at one of the world's largest baby trade shows – CBME Shanghai which takes place from 22nd to 24th July 2015 – is almost sold out, with just five booths remaining.
The show has almost 2,000 exhibitors and attracts over 80,000 visitors providing a gateway to one of the world's most lucrative markets. It is estimated that China's 2015 market for children aged 0-3 years is a staggering US$ 83 billion and it has never been a better climate for UK businesses to tap into this.
UK Trade & Investment (UKTI) is keen to encourage British companies to move into high growth markets such as China and consequently most companies participating in the UK Pavilion at CBME will be entitled to a Trade Access Programme (TAP) grant of £2,000 towards their exhibiting costs.
Simon Anslow, UK Pavilion organiser, said: "We hosted a UK Pavilion at CBME Shanghai for the first time last year and the experience was phenomenal. We had never seen such a busy trade show anywhere in the world before. The stands were absolutely packed with buyers from the moment the show opened right up to the last minute of the last day. All participants took a huge amount of orders; in fact one commented that he had more enquiries in one day than the entire four day duration of previous trade shows."
Companies wishing to join the UK Pavilion at the 2015 CBME Shanghai are advised to return their booking forms and TAP funding application forms as soon as possible. Simon explains: "I have had numerous companies say that they would like to participate, but haven't yet returned their forms. We not only have limited space and just five TAP grants remaining (which will be allocated on a first-come-first-served basis), but logistically we advise companies to allow plenty of time to meet visa and customs requirements too."
Click on the following links to download:
CMBE INFORMATION PACK AND BOOKING FORM
TAP FUNDING DOCUMENTS:
DEFINITION AND EXPLANATORY NOTES
EXHIBITOR TERMS & CONDITIONS 2015-16
TAP ELIGABILITY FLOWCHART 2015-16
EXHIBITOR GRANT APPLICATION FORM
If you would like more information, contact Simon on 01902 882280 or email: simon@nurseryfair.com