Latest News
i-Size regulation now in force
07/04/2015
The legislation to allow the use of i-Size child restraints (UNECE Regulation 129) is finally in force in Great Britain since its ratification in July 2013. The two regulatory documents that have delayed this,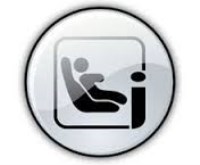 namely the Motor Vehicles (Wearing of Seat Belts by Children in Front Seats) (Amendment) Regulations 2015 and The Motor Vehicles (Wearing of Seatbelt) (Amendment) (No 2) Regulations 2015 have completed parliamentary processes coming into force on 27th March and 1st April respectively.
However, the new Regulation does not replace the current one (UNECE Regulation 44) and both will run in parallel. Therefore child restraints complying with either may continue to be sold and there is no requirement for carers to purchase a new restraint if they are using one which meets the current Regulation.
The BPA has produced a simplified overview of the new legislation. Please click here to view it.