Concept and Innovation Awards
2015 Winners Announced
30/03/2015
For the first time ever, the judges of the BPA's Concept & Innovation Awards unanimously presented first prize in the Concept category to joint finalists Laura Donnellan & Frances McCabe and Laura Meehan as both were considered to be outstanding entries.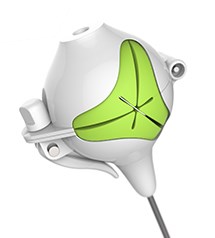 Laura & Frances' product is Femette, a post-natal cleansing bottle for use in the early days after birth and Laura Meehan's entry is Squijit, a clever universal device which allows accessories to be attached to almost any make of pushchair or pram.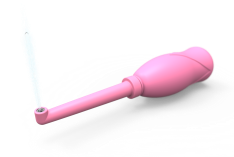 Frances comments: "We are absolutely honoured and delighted to have received this award. The Awards evening was brilliant and it was amazing to have our postnatal cleansing bottle chosen as a winner."
Winner of the Innovation Award this year is Samantha and Markus Warwick of Innovation Makers for their OmniO Rider – a fresh approach to getting around with babies as this clever pushchair is incredibly compact and can be carried on the parent's backs.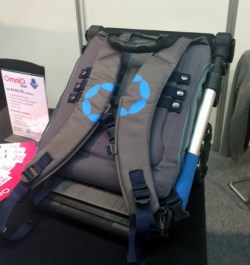 The runner up was Adam Murphy of Shnuggle for his Shnuggle bath thermometer, a clever device which you drop into bath water allowing you to instantly see if the water is the correct temperature.