Concept and Innovation Awards
Finalists announced
23/02/2015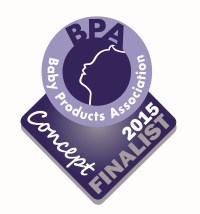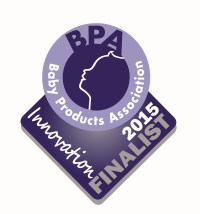 Four budding entrepreneurs will be heading to Harrogate International Nursery Fair at the end of March to present innovative product ideas to the entire nursery sector, having been announced as finalists in the Baby Products Association's 2015 Concept & Innovation Awards.
Mother and daughter team Laura Donnellan & Frances McCabe will be presenting their Concept – a Post Natal Cleansing Bottle inspired by current post natal advice for new mothers which identified a gap in the market; Whilst Laura Meehan has invented a new Concept in travel accessories – out of sheer frustration when trying to use a traditional parasol on her modern pushchair.
With product ideas slightly ahead in terms of market-readiness, the finalists of the Innovation Award are Adam Murphy of Shnuggle and Samantha Warwick of Innovation Makers Ltd.
Adam's new product is a revolutionary bath thermometer design, whilst Samantha's OmniO Rider is an interesting new stroller, which is light and compact and can be carried on the parent's back.
Robert Anslow, managing director of the Baby Products Association, comments: "Every year the judges are surprised and impressed by the incredibly interesting and innovative ideas put forward for the Concept & Innovation Awards and this year was no exception. These four finalists were chosen from a shortlist of eight out of almost a hundred applicants.
"When deciding on the finalists, the judges considered a number of important factors such as market need; viability; and whether it is considered that the product could be manufactured for retail at a realistic price point. The applicants' presentations were also a very important part of the selection process, with recognition for those who had obviously researched the market thoroughly; presented a solid business plan; and in the Innovation category, provided a product prototype."
Visitors to Harrogate International Nursery Fair are encouraged to visit the Concept & Innovation Awards finalists on Stands H15, H16, H17 and H20 to give comment and feedback. The winners will be announced at the BANTA Awards Dinner which takes place at The Majestic Hotel on Sunday 29th March and the Awards will be presented by the BBC's 2011 The Apprentice winner, Tom Pellereau.