Latest News
Jason Manford headlines in Harrogate
10/02/2015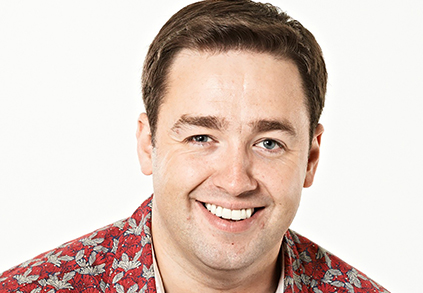 Exhibitors and visitors at Harrogate International Nursery Fair are guaranteed a top class night of entertainment at the BANTA Awards and Party night this year with one of Britain's best comedians, Jason Manford, headlining the event.
Currently on tour throughout the UK playing Leo Bloom in the smash hit Broadway musical The Producers, Jason will make a whistle-stop in Harrogate between Edinburgh and Milton Keynes guaranteeing a night to remember for everyone attending.
Tickets for the event, which takes place on Sunday 29th March 2015 at the Majestic Hotel in Harrogate, are just £40 + VAT and are already selling fast, so, be sure to book early to avoid disappointment.
Robert Anslow, BPA managing director, comments: "We are delighted that Jason will be performing at the BPA's BANTA Awards dinner. He is renowned as being one of the most up-and-coming comedians of his time and was described by Jonathan Ross as being 'one of the most consistently funny and effortlessly charming comics around'. Exhibitors and visitors attending Harrogate International Nursery Fair can grab themselves a bargain as the Awards evening also includes a three course meal and dancing until late."
Download a BOOKING FORM and return as soon as possible if you would like to come along. Also, Harrogate International Nursery Fair has two tickets to give away, plus an overnight stay in the Majestic Hotel in Harrogate for the lucky winner of the Harrogate Nursery Fair Facebook competition – visit www.facebook.com/nurseryfair to enter.
If you are an exhibitor at Harrogate International Nursery Fair this year and have an exciting product which you feel stands out from the crowd, don't forget to enter the BANTA Awards. Download your ENTRY FORM and return no later than 28th February 2015.