Latest News
Use it or lose it!
02/02/2015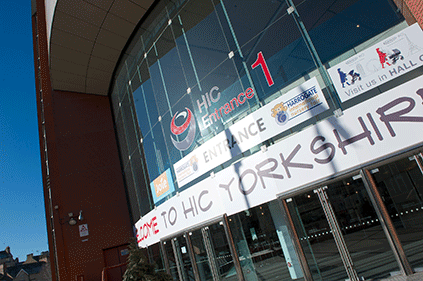 It's rather late for the BPA team to be wishing you all a Happy New Year; particularly as the majority of companies in the nursery sector are entering their busiest quarter with Harrogate International Nursery Fair just two months away and preparations in full swing. Therefore we extend our wishes for prosperity, lots of great new business opportunities and a much needed up-turn in the market for the whole nursery sector in 2016.
As you are probably aware, the BPA once organised its own nursery trade show, BPA Baby & Child which took place each autumn; and for more than 25 years, nursery companies in the UK had two shows to present products and ranges to retailers. However, it soon became apparent that there was no longer room for two UK events and without the support of some of the larger manufacturers and suppliers in the nursery industry, the BPA had no option but to close the show.
This was a great shame on a number of levels. Whilst the big boys in the market place already have the contacts and the distribution channels for business growth and have a number of avenues to market, the numerous small start-up companies which took advantage of the BPA's LaunchPad lost one of two valuable opportunities to present their products to the large multiple retail buyers who are renowned for their inaccessibility. The BPA also lost the platform for its hugely important Concept & Innovation Awards which encourage new product development and Baby and Nursery Trade Awards (BANTAs) which recognise and reward established companies for great products.
Fortunately, Harrogate International Nursery Fair stepped in and offered the BPA a platform to continue with all of these initiatives. The show is an essential gateway for all companies in the nursery sector, but in particular the SMEs which simply don't have the budget to attend international trade shows or the credibility to obtain one-to-one interviews with major buyers.
Whilst in recent years the BPA has branched its activity out to international trade shows, working closely with the UKTI, Harrogate International Nursery Fair remains the most important annual event for the trade association and its members. As well as providing a one-stop-shop to buy and sell, it provides an accessible and cost-effective venue for meeting and networking with clients and business colleagues. The BPA also has a mission to encourage knowledge sharing and takes advantage of the show to deliver a number of free seminars on pertinent industry topics.
It is noticeable this year that a few of the large manufacturers and suppliers are withdrawing their support for Harrogate. Rather than exhibiting, some have chosen alternative marketing routes such as consumer shows and private previews to promote their brand. This is causing a stir of worry for numerous smaller manufacturers and suppliers which rely on the show to get their products to market and also independent retailers for which this is their major event to find innovative new product ranges. Without Harrogate, there is no other alternative UK business exchange. There is a limit to the number of private previews a retailer can realistically attend in a year (and many of the smaller ones don't even get an invite) and whilst consumer shows are great for brand recognition, one can imagine customer confusion if products presented at consumer shows aren't available to purchase for another six months.
It is also a cause of concern for the BPA, as with the loss of its own show, Harrogate is an essential platform for the industry's trade association to deliver its services not only to members, but to the entire nursery sector.
There is a saying 'use it, or lose it', and the BPA encourages all retailers large and small to attend Harrogate International Nursery Fair, show your support and take advantage of the fantastic buying structure it provides. Whilst it is disappointing that a handful of the 'big brands' won't be attending (and realistically if you already do business with them, you will be advised of their new ranges anyway), there are numerous new companies exhibiting this year with products you will have never seen before. Also, the BPA is just finalising its 2015 Seminar Programme and promises a line up of fantastic speakers. Visit the BPA website more information.