Latest News
And the nominations are...
07/08/2013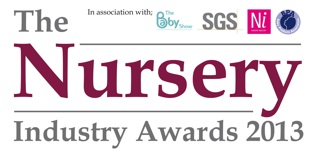 Datateam Business Media announced that over 500 nominations have been submitted for the Nursery
Industry Awards, covering the full A-Z of brands and retailers!
Again, all categories have been covered in the nominations process, ranging from small businesses with less than three members of staff to well- known high street retailers and huge brands with global reach.
Nominations for The Nursery Industry Awards - including the 'Most Innovative Product' Award - are available to view online at www.nurseryindustryawards.com or click HERE.

Voting will open 15th August and close 16th September.
For more information visit www.nurseryindustryawards.com