BPA Campaigns
The Sale of 2nd Hand Goods
27/01/2010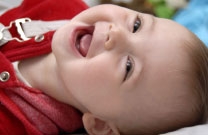 For over ten years now the Baby Products Association has campaigned against the sale of certain second hand nursery and baby products.
Every year new Product Safety Standards are produced and become part of the rules and regulations that govern and control the new products that are sold in the market place. Such products as safety barriers, pushchairs, high chairs, baby walkers, playpens, sleeping bags, cots, carrycots and child car restraints are all subject to these UK, European and International Standards.
These standards are often incremental, each one improving on its predecessor, to ensure that our children are as safe as possible. The committees across UK and Europe put in many man hours of expert time taking account of all the latest manufacturing and testing technology and eliminating product design faults that have caused accidents and deaths.
The standards when produced are also very much concerned in the provision of clear instructions and labelling by suppliers on how to safely use the product.
In short a product made five years ago will generally be less safe than its modern counterpart.
Worse still a second hand product may have parts missing, have badly worn components or have been involved in an accident. How can you tell when you are buying one? If the instructions are missing, how will you safely know how to use it? Car seats are like crash helmets and no motorcycle rider would ever consider buying one second hand. It is just not worth it. Child car seats can be bought for as little as £30 new and funding can be obtained for those who cannot afford that. So why gamble?
Sellers are often unaware of the potential death-trap they are passing on to the next set of parents and would be devastated if they thought they were in some way responsible for the maiming or death of a young child. Buyers all too often are unaware of the risks they take because a badly fitted or damaged car seat will not reveal its lethal potential until it's required to do its job... when it will fail.